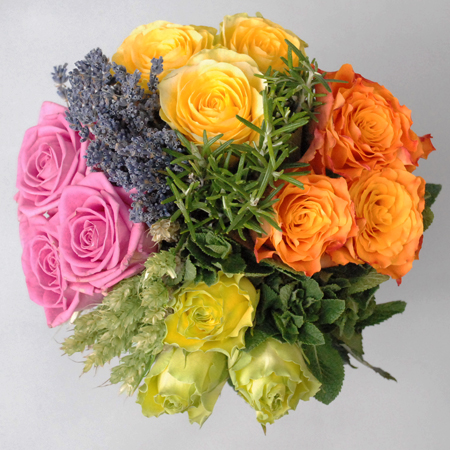 With the Olympics taking place in just over six weeks time, it's recently been announced that
Jane Packer
has been selected to create the Victory Bouquet for the medal winners.
The bouquet was designed by their creative director, Susan Lapworth, to reflect the vibrancy and energy of the
London 2012 Games
.
It consists of four different types of roses sectioned into quadrants to mirror the 2012 logo. The roses being used are Illios (yellow), Marie Claire (orange), Wimbledon (green) and Aqua (pink).
The quadrants are then separated by English lavender, rosemary, apple mint and wheat which also provide a lovely fragrance.
The 4,400 bouquets required will be made at the time of the Games with the help of floristry students from across the country.